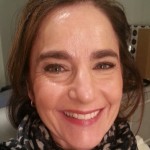 Did you ever wish you had someone to sit on your side of the table? Not just a lawyer.  Not just someone with first-hand experience teaching kids with disabilities.  But also a passionate advocate for your child's needs.  Well, you've finally found me.  Allison Hertog, the firm founder, is one of only a handful of lawyers in the country who has a Masters degree in Special Education.
I founded Making School Work, P.L. because I struggled throughout my school years with multiple undiagnosed learning disabilities. I was retained in second grade and my disabilities were not accommodated nor even understood until my adulthood.  My parents were told early on that I would never attend college. How wrong they were.
The mission of my law firm is to help South Florida children and young adults with autism, ADHD, learning and other disabilities  to 1) obtain more and better services in public school, as well as accommodations for standardized tests; 2) choose the right school and; 3) navigate the process of attaining significant private school McKay Scholarships (special needs vouchers) for their disabled children.  When parents work with me they get personalized attention and a passionate advocate who does not get intimidated and will not give up on your child.  A huge part of what I do is to bring the vast resources and expertise of the nation's fourth largest school district – Miami-Dade – to the disposal of your child at special education meetings.  What I try to do at every school meeting is to bring from under the rubble that part of your school administrator which got into education to help children. Sometimes people's hearts get buried under the bureaucracy of running a school.  My aim is to bring that goodness out.

To find out more about Ms. Hertog, read the November, 2012 interview in the 2E Newsletter, a national publication for parents of twice exceptional children which won the National Parenting Publications Award.  Also see reviews by former clients on Avvo.com here.